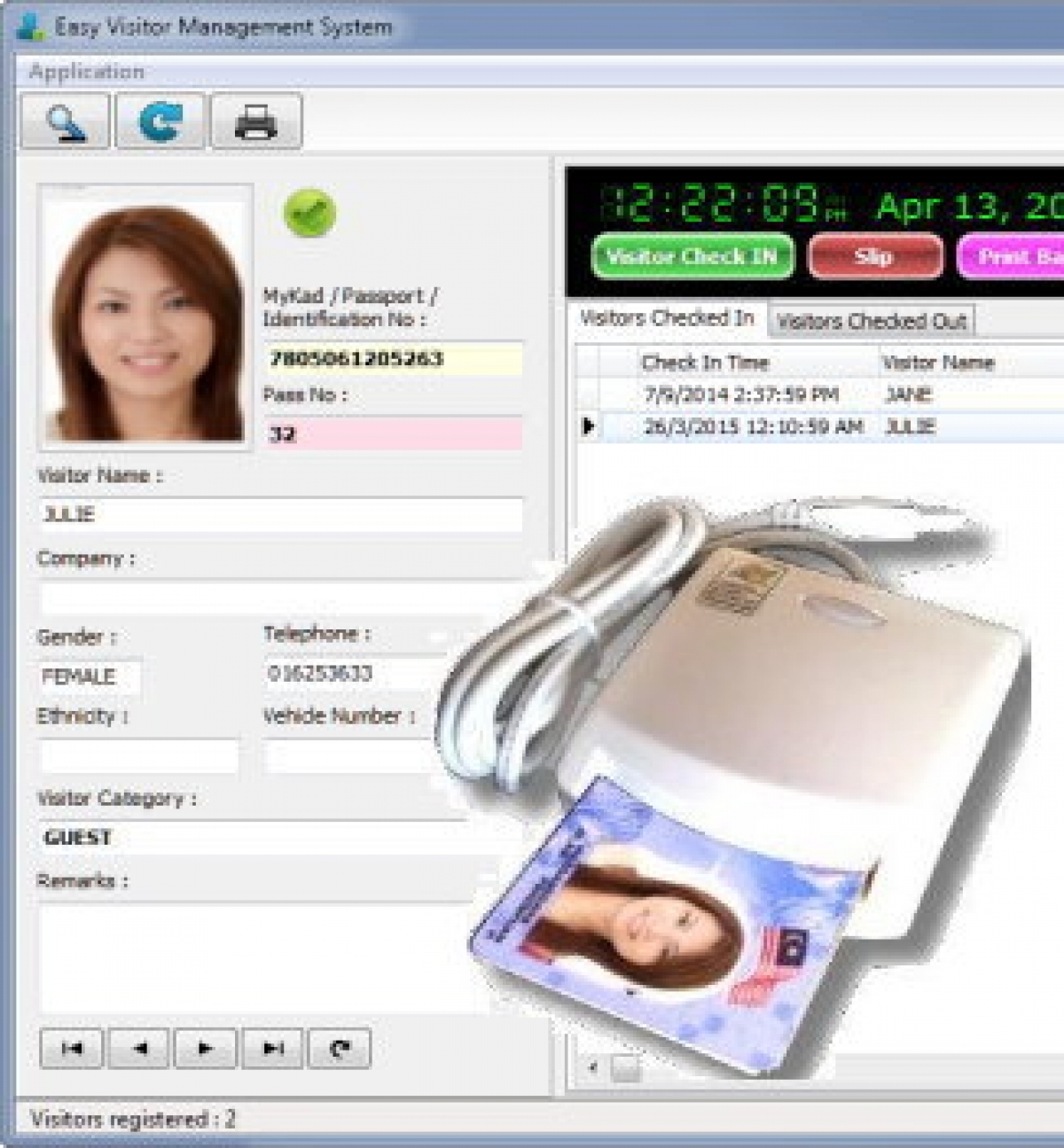 Easy Visitor Management System 2.0
The Visitor Management System is designed to enhance security for your premises by tracking visitors. Tracking of visitors is done by registration using a computer system by MyKad Reader, Scanner or manual entry using computer form. Information about the visitor and photo are stored in the system along with the in and out times.
Other information about the visit can also be recorded such as the person to meet, location and any problems with the visitor. Visitors can be blacklisted to give warnings by the system. Generate Barcode passes for individuals or cars. Use passes to check out visitors with barcode readers. Issue permanent passes for frequent visitors.
Visitor Management System as been designed to be user friendly. A login system is built in to manager user with admin and standard user levels. The login information can be used to track which guard handle visitors.
Our new Easy Visitor Management System compliments security by computerising the registration process of visitors. By utilising the MyKad for registration, it makes up for a fast and effective way to monitor visitors. Our Easy Visitor Management System VMS is a software developed ensure proper management of visitors to your premises. This software is applicable for Condominiums, Factories, Offices and other facilities where you will have visitors come and go frequently. We help you keep track of visitor using a computer system. Using the MyKad Reader, our system is able to capture data such as name, MyKad number, address and photo into the system. You will be able to enter which facility the visitor will be going to. When the visitor leaves you will be able to check the visitor out.

Visit GeniSoftware Website for product information
---